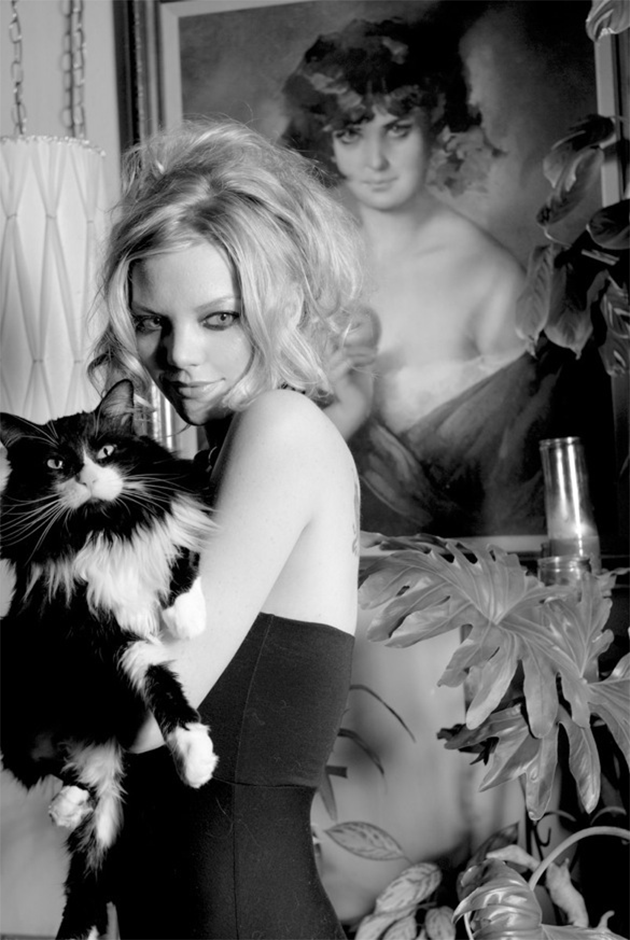 About
I moved around quite a bit growing up. I call Newport, Rhode Island "home" because I lived there consistently for the longest amount of time. I bought my first guitar when I was seventeen. I was inspired by local bands like Throwing Muses and Belly.

In 1997 I wound up in Charleston, South Carolina – where I met Graig Markel, who was in town on tour with his band. Our love affair began where all great romances start…in a bar. Soon after, I took a Greyhound bus to Seattle so we could be together. We formed a band, Tagging Satellites.

Over the next six years Tagging Satellites released two EPs and three full-length albums. We had a few line-up changes over the years, but Graig and I remained the consistent thread that held the band together…until we couldn't. It nearly cost us our relationship but instead of becoming another rock and roll casualty, we broke up the band and got married.

Graig started a new project called, The Animals At Night, and I started recording some of my own songs. Graig and I are also involved with Seattle's indie-electronic band Head Like A Kite.

My live band includes: Jon Hyde (pedal steel), Greg Panto (banjo), Doran Bastin (bass), and Joe Patterson (drums). Along with Graig recording and producing my first solo album at The Recovery Room here in Seattle, he also joins me on stage playing guitar. We have shared the stage with: Jesse Sykes, J. Tillman and Robin Pecknold (Fleet Foxes), Micah P. Hinson and many others.

"Birds And Bullets Fly" is my first solo release. I hope you enjoy the songs.