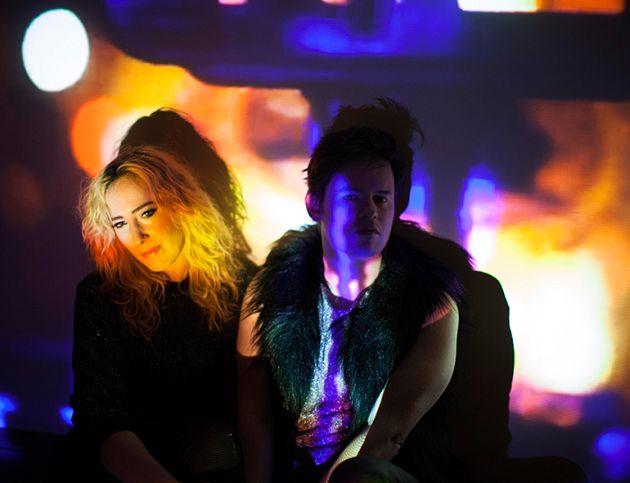 About
The longing in Julie Hardy's voice is palpable. It's a gorgeous voice, filled with warmth and pain, seemingly in contrast with the icy synths and computerized sounds that lurk behind her heartache. But within Clementine & The Galaxy, these two worlds meld together just fine. A retro/futuristic spin on pop, the Brooklyn duo craft evocative electro sounds with a human heart. Hardy may sing "I've been programmed not to miss you," but it's her soulfulness that propels the whooshing synths and cinematic flourishes of her bandmate/partner Mike MacAllister.
Think the grand drama of St. Vincent, a sprinkle of Bowie's stardust. Electro-pop gems with a mod sci-fi motif.
Clementine & The Galaxy officially debuted in 2011 with the release of the single "Crying My Whole Heart Out." Word spread quickly. The duo garnered a feature in Interview ("a pop duo with their hands on synthesizers and heads in the cloud") and praise fromTime Out New York ("Spacey, playfully proggy art pop in the Bowie lineage"). Since then, they've released a self-titled EP, a well-received cover of Nirvana's "Heart Shaped Box" and a popular remix of Big Data's "Dangerous," among several others.
This year, Clementine & The Galaxy will unveil their second EP,Midnight Machine, released by Jillionaire of Major Lazer's Feel Up Records.