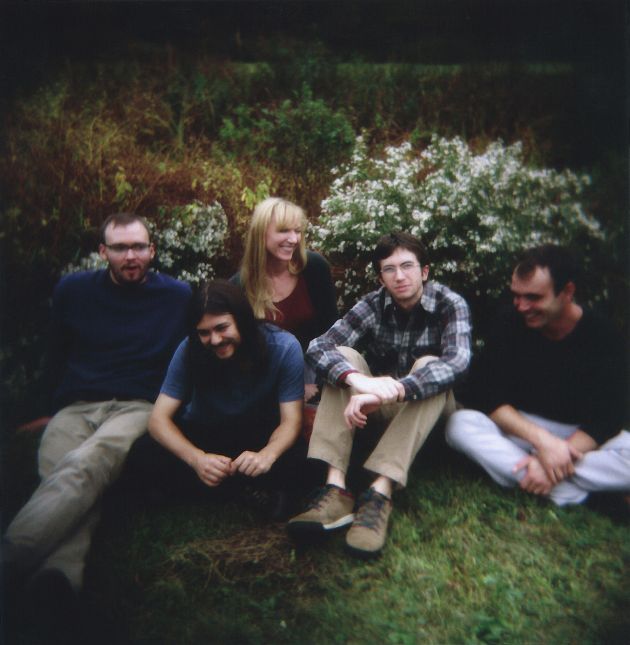 About
With the February 3, 2015 release of Flyaway Garden on Bar/None Records, Breakfast In Fur showcases their full maturation as a band, drawing on influences as varied as sixties pop, British IDM, avant-garde jazz, psychedelia, shoegaze, ambient music and punk. Recorded in various studios, living rooms, and attics throughout the Hudson Valley, Flyaway Garden is an intricate soundscape encompassing an eclectic mix of instrumentation and musical styles.

Moving around upstate New York in his early twenties, Dan Wolfe found himself living in a friend's laundry room in Ithaca. It was here he began experimenting on an old four track recorder and developing the aesthetic that would later evolve into Breakfast In Fur. In the summer of 2007 Wolfe moved again and landed in the small mountain town of New Paltz, NY. Once settled, Wolfe began to devote all his time to late night/early morning recording sessions that resulted in a collection of layered, intimate pop songs with foundations in folk and psychedelic music.

Coaxed by a friend into taking a break from his reclusive music making, Wolfe met artist and musician Kaitlin Van Pelt at a party and soon afterwards shared with her the recordings he had been working on. Wolfe asked Van Pelt to sing alongside him on these tracks and together they finished the songs and produced hundreds of hand-made CD-R's that they distributed throughout the Hudson Valley. They called their project and the eponymous EP that resulted "Breakfast in Fur."Sonically the EP is a self-contained universe of jangly guitar, children's toy sounds, layered percussion, droning accordion and soft, whispered vocals. Released as a 10"vinyl on Analog Edition Records in 2011, these recordings would be a starting point for the project.

Mike Hollis, a guitarist and one of Wolfe's first friends and roommates in New Paltz, played live music with several groups locally and insisted they start a band to play Breakfast In Fur's songs live. Soon Wolfe, Van Pelt and Hollis were writing new material and experimenting with various collaborators as they played shows around the Hudson Valley and New York City. Together with multi-instrumentalist Matt Ross and drummer Chris Walker, Breakfast In Fur started working on the recordings that would become their debut full-length album, Flyaway Garden.

While maintaining elements of the pastoral folk of their first EP on songs like "Portrait and Whisper", Flyaway Garden also sees the band moving into more aggressive, punk influenced territories with tracks such as "Shape and Setting Stone". British IDM and ambient music play a significant role on their newalbum, most notably in the electronic textures that accent, and occasionally envelop these recordings. Perhaps best representing Breakfast In Fur's multi-faceted aesthetic is their cover of Neil Young's "Cripple Creek Ferry", which brings together their many musical influences into a single recording. At once a dreamy pop song, a pulsing work of dissonant electronic music, an homage to a classic rock hero, and a prog-rock mini-epic in three movements, Breakfast In Fur's production of "Cripple Creek Ferry" is a highly original and complex recontextualizing of Neil Young's song that both embraces the past, and moves far beyond it

As Wolfe told the Miscreant Fanzine about the lyrical content of their latest album, "the new record has a lot of songs about time and identity—like when you look at a photograph of yourself as a child... how are you that person? There's a lot about that kind of feeling."These questions of identity and the passing of time crop up all over Flyaway Garden. Tellingly the cover art features an illustrated version of Wolfe as a four year old overtaken by flowing layers of color.

Now performing live as Dan Wolfe, Kaitlin Van Pelt, Mike Hollis, Chris Walker and Pete Newman, Flyaway Garden marks Breakfast In Fur's transition from the quiet bedroom folk of their first EP into the experimental psychedelic rock of their new album.