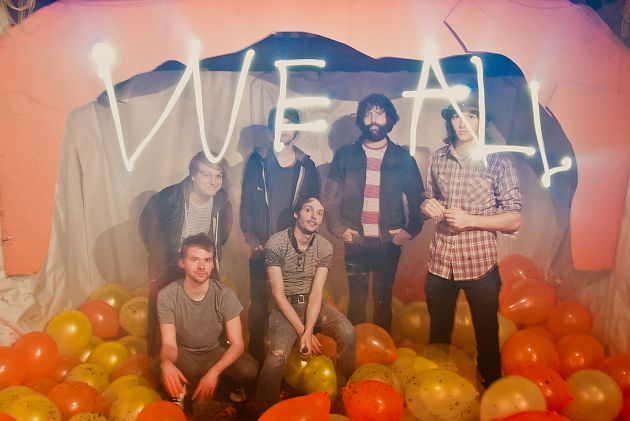 About
Originally starting in a downtown Sioux Falls apartment as a simple project to create crappy pop tunes, "Hold on, c'mon" was recorded first with minimal talent and without a name for the project. A six piece first set off for a short west coast tour screaming through the mountains in a green tin lizzy.

After growing from the experience, a full-length album was put into production. A self-built/self-pittying recording studio resulted in the addition of multiple amiable pals hailing from as far as Freeman, SD, home of the Mennonites. The result is a full band with a radiant sound, which includes dueling drummers, a violinist, three guitars, two horn/keyboard players, and a lonely ass.

The size of band and collective feel is a means to experiment with sound and dynamics. The influences that shaped the upcoming album are as colorful as they were plentiful. The party lifestyle in a rural city fuels the music.