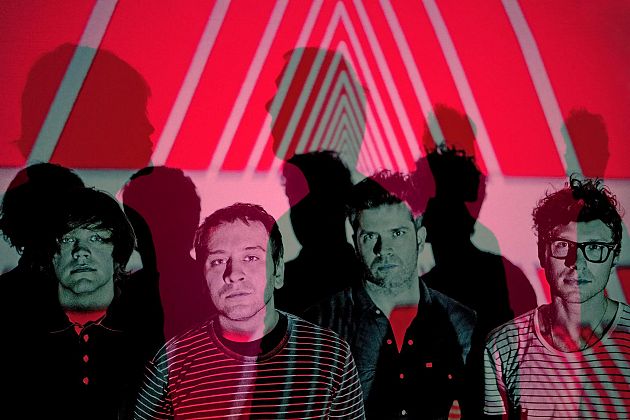 About
Pink Frost (formerly called Apteka) is Adam Lukas, Dino Balocchi, Jesse Hozeny, and Dave Narey. We are from Chicago. We play rock music. We like large kick drums, tube amplification, and face melting. Thanks.

Said the Gramophone - "If The Clientele were a punk band: people prone to fistfights with their brothers, with flicking light-switches til they break. If snowstorms shed sparks or cicadas caught fire. If you longed so much for something that you could never sleep again. Or if all your friends started playing electric guitars at once."

Chicago Reader- "With its chiming guitar, churning rhythms, expansive atmospherics, and keening, melodic vocals, the song presses the same buttons as classic Ride. I expect good things from this band, and soon."

Devil Has the Best Tuna Blog- "Their Smashing Pumpkins like twist on the late 80s Oxford based shoegazers Swervedriver and Ride takes me back to those halcyon days when staring at your shoes through a matted mop of hair whilst furiously bashing your guitars to create a Tsunami of sound was the sound of the future. Sign them now or regret at your leisure."

FutureSounds/Tankfarm label- "Apteka are building their reputation in the Midwest through a wall of sound and Jane's Addiction type fury."

Pasta Primavera- "This four piece band from Chicago has captured the 1990s sound of Smashing Pumpkins in a bottle and is using it will. Watch out."