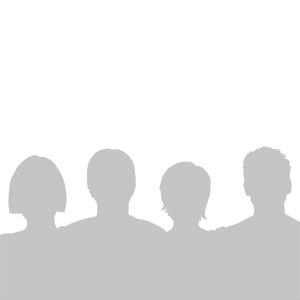 About
A lot can happen in the span of six years. The Star Wars saga can turn interesting again. Narcissistic nutcases with ghastly hair can assume commander-in-chief roles. The Chicago Cubs can even win a championship.
And Lightouts can ambush us all with the outta- nowhere stroke of genius that is Wake, their first long- player since 2013's Want.
Family commitments, geographic hurdles, vaporizing vocalists — all played a role in the unusually lengthy interval between Lightouts albums. Band leader Gavin Rhodes succinctly summarizes the downtime: "It sucks to say... but sometimes life gets in the way of rock 'n' roll."
With the foursome — Rhodes (guitars, keyboards), Greg Nelson (lead vocals, guitars), Dean Perry (bass guitars), Josh Fleischmann (drums) — scattered these days between Brooklyn, Austin, and, uh, Peruvian Amazonia, getting the band together to lay down tracks isn't as simple as it once was. Add day jobs, kid-raising, ayahuasca experiments, and shaman-searching to the mix, and the risk of a logistical fiasco on par with corralling a thousand feral kittens gets perilously real.
Rhodes remained undeterred during the era between Want, which landed on several influential best-of-2013 lists, and Wake. After his creative partnership with Nelson went on hiatus mid-decade, Rhodes hooked up with Dead Kennedys singer Skip Greer for 2015's More Than Ever EP, which Rhodes released under the Lightouts name. Once Greer went back on holiday in Cambodia with his brand-name act, the stage was set for Rhodes and Nelson to reconnect and rekindle the spirit of their earlier work together. The rest is mystery.
Lightouts' finest feat on Wake, apart from the songs themselves, is making time seem to stand still. Eight of the record's ten tunes are brand-new — "Disappear" and "My My" have been revived and punched-up from their original single versions — but the sonic thread between Wake and Want is seamless. Even the records' titles read like companion pieces, separated by only two letters.
But even if Lightouts' sound remains (mostly) the same, Wake plays more concisely than the sprawling Want. The urgent pace hits early with nimbly chugging opener "Disappear" and continues on through "Celebrate," the album's earworm of a crescendo. Along the way, "Yes I Dü" is a Hüskertacular wig-flipper, "Make Believe" grinds gracefully midway into the record, the major chorus in "Victory" backs up the song's big-talking title — and all three drop lyrical throwbacks to Want and its theme of weighing the true worth of certain desires within all of us. The band is tight as a Mason jar throughout, with Fleischmann and Perry locking in and careening around Rhodes' fluidly insistent guitar lines. Atop it all, Nelson's stirring vocals soar and dip like a hungry kingfisher, recalling a "Heroes"-era Bowie at the top of his emotive game.
A deeper listen to Wake reveals poignant September 11 recollections from a New Yorker ("Shake Your Sweet"), tempo shifts guaranteed to mess with your equilibrium ("Evil Hearted"), oblique references to seeing visions ("Wake") and being miles away ("Lucky Strikes"), straight-up references to bailing out ("Disappear")...there's no shortage of connect-the-dots material to work with here.
True to its title, Wake is the sound of Lightouts' rally from an extended nap. Or is it? Perhaps it's a funeral bell, a signal to mourn a loss — something the striking cover art evokes. Rhodes is banking on the first interpretation: He's on a creative tear these days, having amassed enough demos for another pair of albums, at least.
Time will tell — whether it seems to stand still or not.
Bio written by:
Charles Hodgkins
Santa Fe, New Mexico, USA