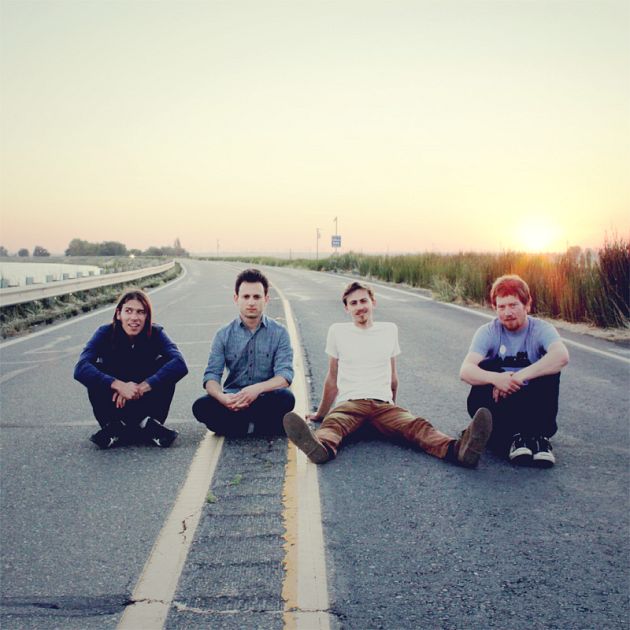 About
It's not just great song writing, warm guitars, a nut-tight rhythm section, and the occasional blues harp riffs that make The Stone Foxes' second album, Bears and Bulls, so good; the Bay Area four-piece consisting of brothers Shannon and Spence Koehler, Aaron Mort, and Avi Vincour have captured something else on this recording that makes the whole thing huge, and very, very cool.

Listeners sense it right away. There's a genuineness here that's rare and refreshing, and it's something that can't be achieved simply by grabbing a couple of vintage axes and plugging into a stack of tube amps. Because while The Stone Foxes may be influenced by the greats of the late 60s and early 70s like The Band, Bob Dylan, and Led Zeppelin, they never sound like they're trying to be anything but exactly who they are. But then they don't need to: their style of blues-rock stands on its own.

Still though, there's something about Bulls and Bears that sets it well apart from other records. And to understand what it is, what makes this record so unique, so good, you need to know how The Stone Foxes approach their music.

"We'll never be a traditional studio band," says Aaron.

"Yeah, our music was written to play live," adds Avi.

That makes perfect sense to anyone that's been to one of their shows: it's clear the Foxes care far more about performing their music for living, breathing human beings than an empty room filled with microphones.

So rather than holing up in a studio, writing songs in a void, then cutting an album and touring it, The Stone Foxes work their new material out on stage over a period of months, playing it for their fans. And that's part of what makes their shows, and this new record, so special. Each song in their arsenal has evolved organically over time, taking on a unique personality while retaining the core DNA that makes it a Stone Foxes original. Every song, every lick, every fill on Bears and Bulls has had its own unique path to maturity, taking the energy and feedback from the live experience and making it a critical part of the music.

When it was time to cut the record, the band knew that in order to capture the real soul of the music it would be critical to maintain that energy, those unique aspects of each song. So Bears and Bulls was recorded with virtually no overdubs, at a studio they built themselves.

"Recording in our own studio really allows us to connect directly to the listener," says Vincour. "It comes right from us to the fans."

As a result, Bears and Bulls is an audio snapshot of exactly who and where The Stone Foxes were musically when they recorded it. It's a reflection of their live show and a tribute to the interplay between musicians and fans. It's a moment in time captured digitally, then mixed by Alex Newport and mastered by John Cuniberti in beautiful, warm, old-school analog. Just like it should be.

Spence Koehler, who along with brother Shannon grew up in the Sierra Foothills before moving to the Bay Area a few years ago, points out another thing about the new record that makes it unique. "You know," he says, "all the instrumentation on the recording is the same as it is live."

Right, the instrumentation thing: The Stone Foxes don't have a set lineup on instruments. Since each song is unique, who plays what changes depending on the song's personality. Shannon may come out from behind the drums to sing and play harmonica while Avi replaces him. Aaron, Spence and Avi regularly swap rhythm, lead, and bass duties, and every member sings lead on at least a few songs. But it's no gimmick: like everything The Stone Foxes do, the instrument and vocal changes are a function of the natural evolution of their music and what works best on each song.

"It doesn't matter who writes the lyrics," says Shannon, "if someone else has a better voice for the song, they sing it."

And the way they play it live is the way it's laid to tape.

So you've got this band of players that can actually play, writers that can actually write, none of whom seem to have much ego: it's about the music and the band over all – not the individual. You turn them loose to create songs that evolve and mature over time, then you drop them in a studio to track a record on their own terms. As it turns out, what you end up getting is something way deeper and more heartfelt than most bands ever deliver.

You also get a hint of what they'll become. Because this collection of songs, from the raucous fun of "Stomp" to the slow grind of "Through the Fire" from the bad ass lick that opens "Patience" to the down and dirty blues of "Mr. Hangman" could only have been created by a band that's fearless about following their music where it leads, and has the skills to share what they learn on the trip. And it's a trip they're still taking: The Stone Foxes and their music continue to evolve, and continue to deliver live shows that blow the doors off of venues along the way.

When asked if there's one thing that they want their fans to know, there's no hesitation: they say they have a huge amount of fun playing live, loved capturing their work on the record, and that they wouldn't be doing any of this if they didn't.

Really though, that's completely unnecessary to mention: one listen to the record, one visit to a gig, and all that is clear from note one.