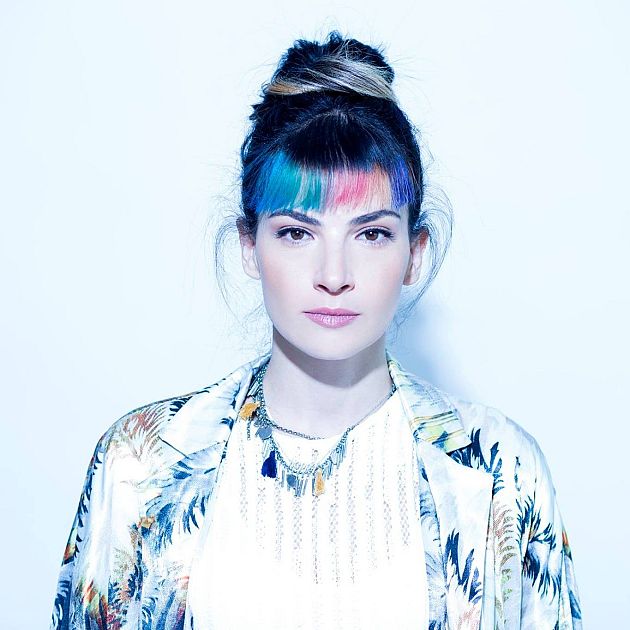 About
From Austin to San Francisco, from Liverpool to Prague, Canadian songstress Dorine Levy has wowed audiences and scored hits and gained legions of followers.

At the tender age of 16 Dorine wrote and performed the lead track for the ambient '9Beach' compilation 'La Mort' and notching up 50,000 sales worldwide.

Major fashion brands sat up and paid attention to her debut ep and the track 'Falling Star' was used by H&M and Zara in their promotional soundtracks.

All this was a far cry from when Dorine found herself moving at short notice with her parents from Montreal to Tel Aviv. Despite the upset. she used this as motivation to become a powerful, unique musician, singer and producer who takes her influences from both sides of the world.

She scored success in the southern hemisphere when selected as one of the 'Top Five International Acts' in the 2010 MTV Australian Music Awards, even though she'd never visited the country.

Her first full-length album 'Underwater' she released the opener 'There For Me', which scored thousands of views on YouTube in days, gained a slot on MTV's boutique playlist, and was used by Forever21 fashion brand's global advertising campaign and by Quiksilver for their annual worldwide Pro France television recap.

No less than the legendary Tom Robinson played it on the UK's BBC6 Radio – an accolade few can achieve.

'Cow boy fest' the third track released from the album was used by the loved Korean fashion brand Suecomma Bonnie for their trilogy worldwide campaign.

Her first UK single 'Lenyrose' was an instant hit, premiered on Indie Shuffle, was shortlisted and 'Track of the Week' at 'It's All Indie'.

The official video for the track involved fans and volunteers and renowned video masterminds Neil Cohen and Lavie Sharon who also worked with the likes of Beyonce.

Premiered by Wonderland Magazine, Dorine's video received more than 1,000 shares and was added to the MTV Boutique playlist

After playing incessantly around her home town, Dorine and her band were invited to play a series of key industry events, including shows at Sxsw, Cmj, Indie Week Canada, First Nouvelle Prague Festival,Canadian Music Week and Sound City in Liverpool as well as festivals such as Jamrock in Czech and Culture Collide in LA and San Francisco and supporting acts such as Caldwell, Lucy Rose, Jviewz and many more.

Now continuously playing events and gigs in Tel Aviv, Dorine has spent the year creating and recording new music in her studio, with more than 100 tracks in the bag, the first five will be released this year in the UK and Canada.